Founded on the premise of democratize architectureThe A+Awards is the industry's largest and most international awards program, honoring the best architecture and spaces from around the world. The initiative is ten years old and comes from the hand of Architizerthe online architecture platform.
Fyrgani by AKA Architects, Sifnos Island, Greece.
To celebrate this anniversary, this season's program was expanded to include the new A+ 'Company of the Year' awards, as well as introducing a wide range of new jurors to help select the «most innovative and impressive contemporary architecture in the world«. After the jury and the global public reviewed an unprecedented number of submissions, the winners «form a vibrant celebration of the outstanding design of the last decade», in the words of the platform.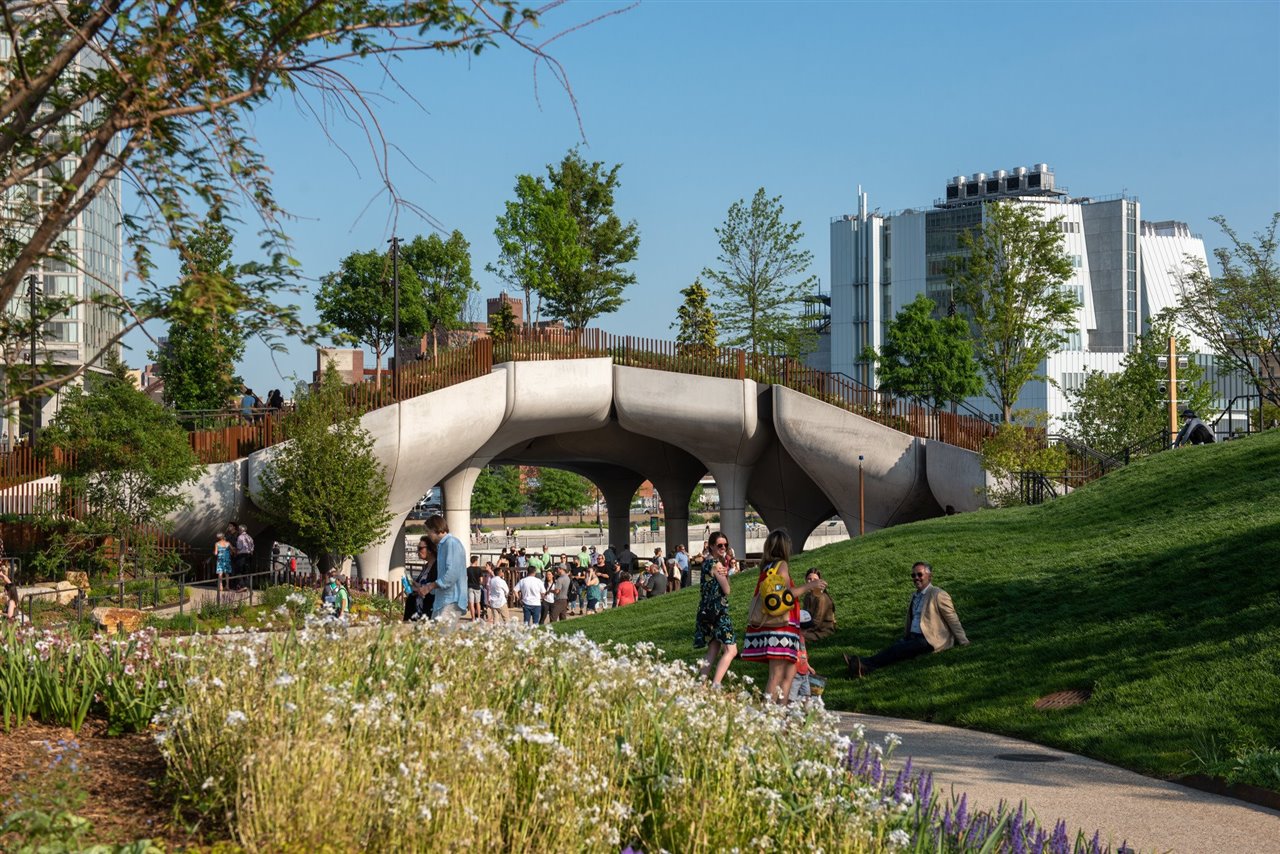 Little Island by Heatherwick Studio, New York.
«The quality of the work presented this year was amazing. and inspiring. The expressive use of light, color and materiality was brilliantly displayed, and we were particularly impressed with projects that successfully managed to balance critical regiments from various programs seamlessly with existing context and surrounding communities.»
Ice Cubes by Zone of Utopia + Mathieu Forest Architecte, Xinxiang, China.
More than 5 thousand proposals
In its tenth season, the A+Awards received more than 5,000 proposals from more than 100 countries, including a «plethora of innovative projects that seek to address the complex challenges facing the world today, from climate change and the COVID 19 pandemic to urbanization and economic inequality» .
Nil Dos House, Barcelona, ​​Spain by Valenti Albareda Studio.
Notable jurors included Julie Eizenberg FAIA, FRAIA (Founding Director, Koning Eizenberg Architecture), Jasmit Singh Rangr (President and Founder, Rangr Studio), Germane Barnes (Director, Studio Barnes), Suchi Reddy (Director, Reddymade), Yoko Choy (China publisher, Wallpaper* magazine), and many more.
Winter Park Library and Events Center, Winter Park, Florida.
«The winners of this year's A+ Awards not only form a wonderful display of design innovation, but also powerfully demonstrate the enduring value of architects to society. During these unprecedented times, companies around the world are responding to big challenges with big ideas, continually striving to reinvent sustainable design, health-conscious architecture and socially responsible construction,» said Paul Keskeys, Editor-in-Chief from Architizer.
Wild Mile by Skidmore, Owings & Merrill (SOM).
And the award goes to
Firm of the Year winners include: Zaha Hadid Architects (Jury's Choice, Best Large Architecture Firm); Studio Toggle (Jury's Choice, Best Architecture Firm in Africa and the Middle East, Popular Choice, Best Young Architecture Firm); Montalba Architects (People's Choice, Best Architectural Firm in North America); NADAAA (Jury's Choice, Best Architecture Firm for Public Projects); Skidmore, Owings & Merrill (SOM) (People's Choice, Best Sustainable Architecture Firm); Jonathan Burlow Architects (Jury's Choice, Best Young Architecture Firm).
Striatus 3D Printed Bridge, Venice, Italy, developed by Block Research Group (BRG) at ETH Zurich and Zaha Hadid Architects Computation & Design Research Group (ZHA CODE), in collaboration with Incremental 3D (in3D) and made possible by Holcim.
And the winners of the project are Adjaye Associates (Winter Park Library and Events Center, Winter Park, Florida, USA.); Neri&Hu Research and Design Office (The Relic Shelter – Fuzhou Teahouse, Fuzhou, China); General Architecture Collaboration (The Learning and Sports Center, Masoro Village, Rwanda); Henriquez Partners Architects (Pendrell, Vancouver, Canada); Kengo Kuma & Associates + Geoffrey Nees (Botanical Pavilion, Melbourne, Australia); SUP Atelier (Yunzhai Community Center, Yunzhai Town, Changyuan, China).